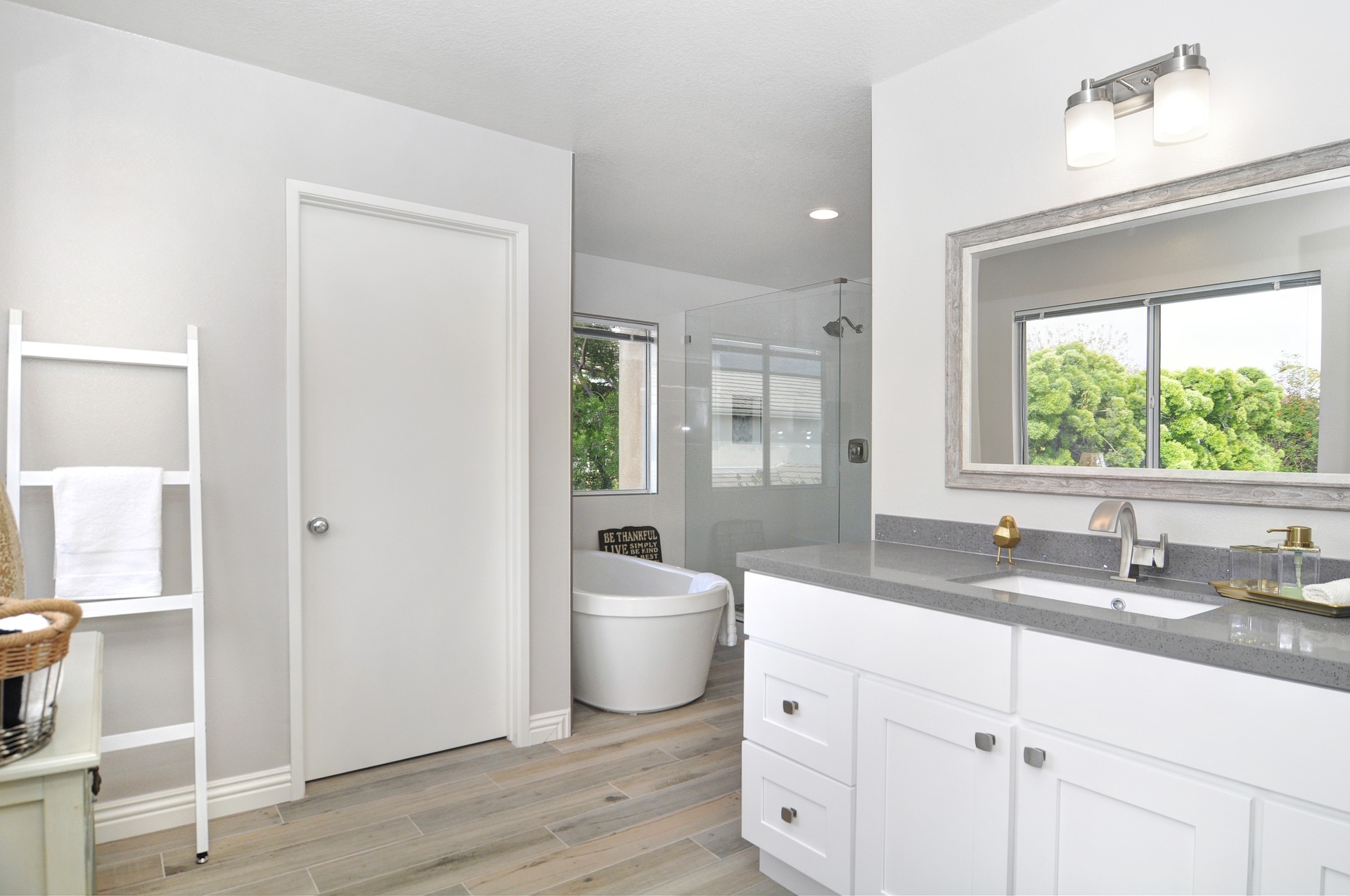 Guest article provided by: dirt2tidy.com.au
To create an overall budget for your project, you'll need to figure out how much your kitchen and bathroom renovations will cost.
These two rooms are not only the most expensive to repair, but they are also the rooms where we spend the most time, so you want to make sure you spend your money wisely and should be the rule of thumb. The money you spend on your kitchen and bathroom will contribute the most to the value of your home per square meter.
Let's start with your plan because your project will fail if you don't have one. Renovations or cleaning to your kitchen and bathroom should be planned ahead of time.
The first step is to make a renovation plan for your kitchen and bathroom. To begin, consider the following:
A list of the qualities you must have in each room, as well as what you desire from them.

Consider how you'll utilize these areas and how they'll fit in with the rest of your home.

Sites may provide you with design ideas and inspiration for your project.

Begin studying materials, specifications, appliances, and fixtures to get a sense of how much your preferred style will cost.

From there, you may create a budget to work with.
When it comes to selecting materials, appliances, and fixtures, you'll need to strike a balance between things you truly want (nice-to-haves) and things you can afford (must-haves). Adjusting your expectations to meet your budget is a common practice. The key is to do your homework ahead of time so you know exactly how much the materials will cost.
Divide your expenses into three categories:
• Bathroom fittings and fixtures, tiles, and

kitchen

equipment are examples of materials.

• Costs of project management, direct labor, and installation

• Fees for lawyers, consultants, designers, and engineers
It's also helpful to know what kinds of projects or features might drive up your prices, so let's look at a few examples.
It's a good idea to be aware of any work that may increase your prices upfront so you can determine if it's worth it. Some projects just take longer to complete or need the use of specialized equipment. Any of the following works will increase the cost of your kitchen and bathroom renovation:
Performing any type of structural work
Any project that has an influence on your building's walls, ceilings, or floor, such as eliminating an interior wall, is considered structural work. We'd need our structural engineers to come in and determine which walls are load-bearing for this.
They'll then write out plans that show what size beams and columns are needed, as well as how we should place them. On top of that, there's the labor involved in removing the wall and changing the room's arrangement.
Altering the arrangement of existing designs
Moving plumbing and electrical systems or installing new plumbing in an existing home are both labor-intensive undertakings and remodel costs more than the average cost of a bathroom or dream kitchen.
Since a consequence, be ready to budget for the extra expense, as you may need to commission structural designs and x-ray the floors to identify steel and/or other services. We typically have to jackhammer the flooring and/or walls to install new pipes and/or electricals.
To save money, maintain services where they are; nevertheless, if transferring services is necessary, it is typically doable; however, be prepared to pay additional expenses for this sort of work.
The materials you select, such as tiles, fixtures, and appliances
The cost of selecting fixtures and fittings will have an influence on your bathroom remodeling budget. For example, you might pay $350 for a modern back-to-wall toilet pan with the same guarantee and longevity, or $760 for an identical toilet pan from a different company! They're both the same
Be mindful that smaller tiles, such as mosaics and subway tiles, take longer to lay and therefore cost more; the same is true for tiles having a pattern that must be followed, such as tile pattern pictures or real tile arrangement as with the herringbone, chevron, or cobblestone designs. We have the right tilers for the job and can finish it, but the total cost will likely increase.
The same is true for adding floating vanities, which will necessitate relocating floor pipes behind walls, which may necessitate time jackhammering and devising a solution. Another possible budget breaker is a frameless shower screen, as the toughened glass used is more expensive than a semi-frameless one.
Expensive kitchen finishes
Choosing more expensive stone countertops over laminate in the kitchen might also add to your budget. If you desire a Caesarstone kitchen benchtop, keep in mind that the more luxurious Deluxe, Premium, Supernatural, and Supernatural Ultra options are all more expensive.
Thicker stone and non-standard edge shapes, such as a mitered apron edge or a shadow line edge join, cost extra. Integrated appliances, pull-out pantries, and any unique doors, such as pocket doors and pull-up hinges, are examples of projects that need extra effort.
Changing your opinion If you want to prevent a budget disaster, you must also stick to your guns and not alter your mind. This might include choosing more expensive materials, fittings, or fixtures, or altering the scope of the project. This generally takes additional time and effort to rethink the scope of work and carry it out, especially if it affects other aspects of the restoration.
As you can see, avoiding these jobs can help you stay within your budget. There are, however, alternative methods to save expenditures and stay on track with your budget.
Budgeting for kitchen and bathroom renovations is a smart move
Are you looking for methods to cut costs on your kitchen or bathroom remodel? Here are some suggestions to get you started:
As we've just shown, having all of your plumbing in one area – shower, sink, bathtub, toilet, and basin – will save you a tonne of money.

Ensure that your trades are coordinated so that they follow each other in a logical order. This will ensure that you do not have any delays, which will cost you money. We truly do all of this for you if you work with us!

Choose materials that are consistent, such as tiles, so that they may be utilized throughout your kitchen and bathroom. Purchasing in bulk usually results in a discount.
Costs of a Kitchen Renovation: $25,000–$30,000
Costs of a mid-budget kitchen renovation range from $30,000 to $35,000.
Premium Kitchen Renovation Costs: $35,000+
Bathroom Makeover Cost Australia
Even though they have a smaller area, bathrooms may cost as much as a kitchen. Why? Cabinetry, which is very straightforward to install once manufactured, is frequently the focal point of kitchens. Bathrooms, on the other hand, feature a lot of tiling, both on the walls and on the floors, which may be tough to remove.
So, in addition to the price of the tiles, you'll be charged for the time it takes to remove them. The room will then need to be re-tiled and waterproofed before the new tiles can be installed. If you're thinking of modifying the layout, keep in mind that relocating plumbing requires extra time and money.
We divide our bathrooms into three pricing categories, similar to how we divide our kitchens:
Cost-effective: $25,000–$30,000

In the middle: $30,000 – $35,000

High-end: $35,000–$40,000